Our conservation project is complete (almost)
Finally, the project is complete and the conservators, electricians, carpenters and decorators have left. The minerals have been stabilised and cleaned, there's new lighting on the floor and 24 battery-powered "18th-century" sconces on the walls.
The lobby area has been transformed with new interpretation boards, lighting and storage. On the 20th-century wall which now obscures Pope's river view, there's an animated digital reconstruction of the river in the 18th-century taken from our Virtual Arcadia project: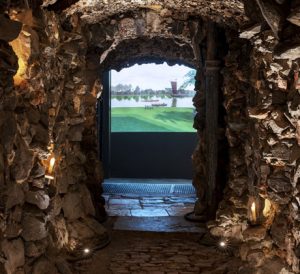 The conservation work has revealed a fragile medieval brick floor and we're unable to host large numbers of visitors until work to conserve it has been completed.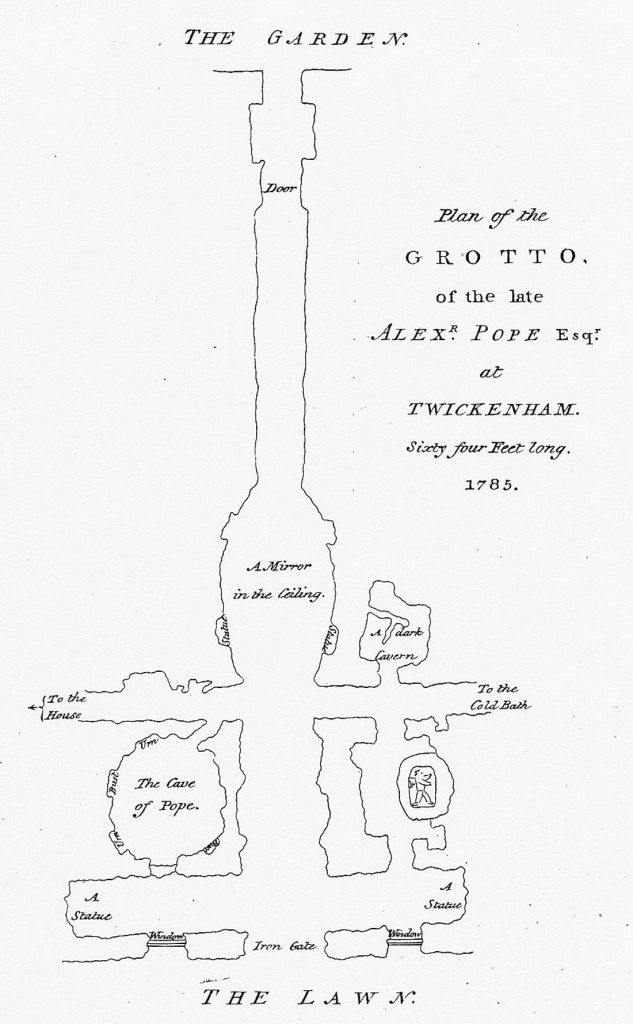 Alexander Pope's Grotto is the last remaining part of his famous villa and gardens, which he built in 1720 on the banks of the Thames at Twickenham. A mine of minerals gathered from all parts of the world, it is listed as Grade 2* and as Heritage at Risk 'Of outstanding national importance'. It is loaded with significance for British culture and for the birth of the English Landscape Garden Movement, described by Mavis Batey as 'A seminal event in in the 18th century search to establish man's relationship to nature'.
Demolished in 1808, the villa was replaced and the property became the subject of much redevelopment over the following 200 years. In 1996 St James's Independent School for Boys acquired the estate, remaining for 14 years, during which time a Charitable Trust was created to preserve the grotto. The current owner, Radnor House School, arrived in 2010 and has committed wholeheartedly to the project of conservation and to the activities surrounding it.
Since the Trust started opening the grotto regularly to the public in 2016 approximately 3000 people have explored its passages and minerals, and its popularity continues, even in its present shabby condition, drawing Londoners, students and enthusiasts from all over the world.
You can find out more about the on-going project to preserve and restore the grotto on our Restoration page.
The conservation of Pope's Grotto has been supported by The National Lottery Heritage Fund.